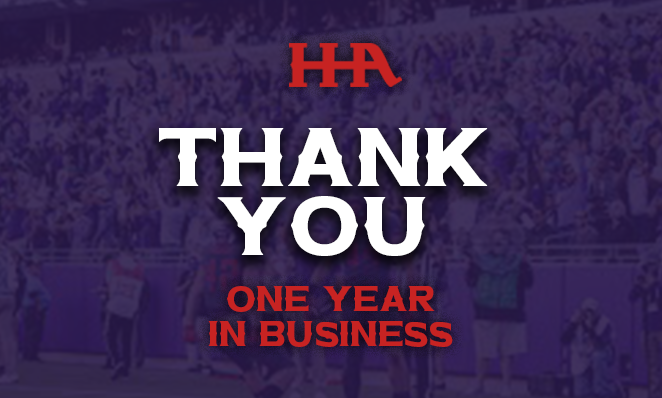 One Year Anniversary!
Yesterday was a monumental day for Hell's Half Acre Stadium Goods! It marked the one-year anniversary of launching. When I began working on the business plan it was something to do to fill the time between applying for jobs and interviews following the conclusion of my MBA. Through the different conversations I was having, I knew there was potential. 
It's been an incredible journey so far, and I want to take a moment to thank everyone that has supported the journey so far. The encouragement has been overwhelming and last year we were able to achieve things I couldn't have dreamt of. I have learned a lot through the ups and downs of managing a business. Such as making sure I have people to check in guests for a 500-person happy hour to finding ways to go the extra mile with customer service. Genuinely the best experience over the last year has been connecting with TCU fans from all backgrounds.   
As I reflect on the past year, I'm filled with gratitude for the support we've received from the Horned Frog community. I'm excited to see what the future holds and can't wait to grow Hell's Half Acre Stadium Goods.
Give 'em hell, TCU!